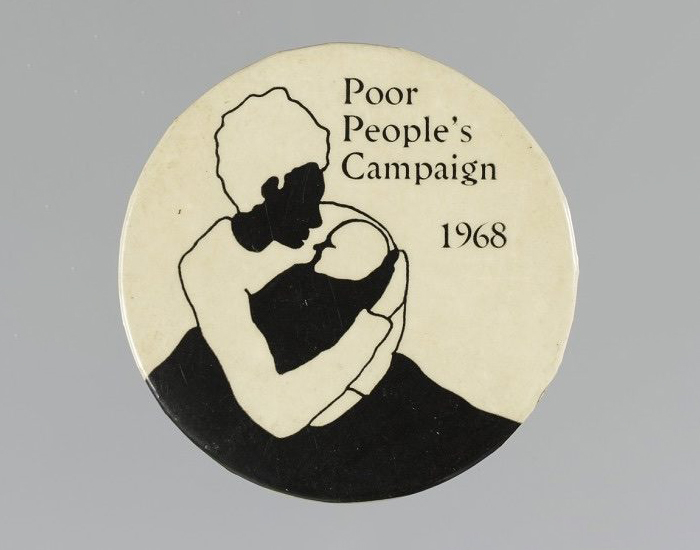 People wait in their vehicles to receive food at a drive-thru food distribution event in Chula Vista, California, on May 1, 2020. Photographer: Bing Guan/Bloomberg.
Poor People's campaign button from the collection of the Smithsonian National Museum of African American History and Culture.


The tower at 432 Park Avenue in New York. Photo credit: Arturo Pardavila.